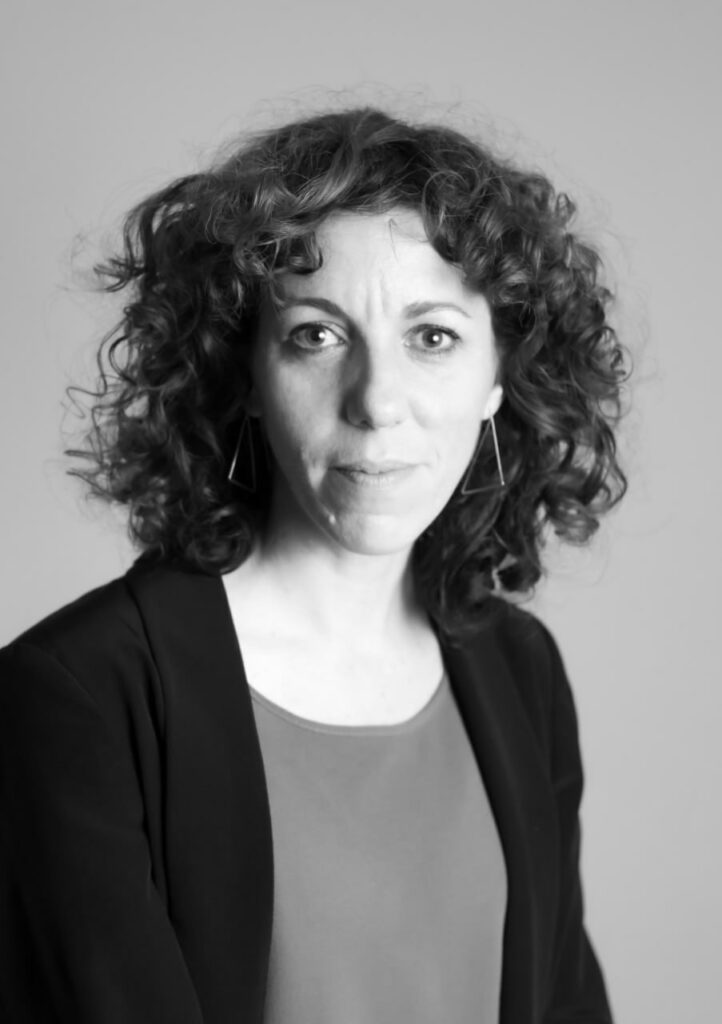 Antropòloga i educadora social. Laia Narciso és Doctora en Antropologia Social i Cultural (2018), Màster en Antropologia Social (2013) i Màster en Migracions Contemporànies (2012) per la Universitat Autònoma de Barcelona. Actualment, professora associada al Departament d'Antropologia Social i Cultural de la UAB, investigadora del Centre d'Estudis i Recerca en Migracions (CER-M) – Grup EMIGRA i coordinadora de l'àrea d'infància i joventut de l'entitat Europa Sense Murs. Ha participat en projectes competitius internacionals i nacionals a l'àmbit de la joventut, les minories i la desigualtat social i educativa. Va ser membre del projecte "Reducing Early School Leaving in the EU" (RESL.eu SSH 2012-1, 320223) en el marc del qual va realitzar la seva tesi doctoral centrada a desvetllar les condicions d'incorporació social dels fills d'immigrants negre-africans a Catalunya des d'una perspectiva interseccional i etnogràfica. La seva àmplia experiència com a docent en estudis superiors inclou Introducció a l'Antropologia Social, Antropologia del Gènere i Intervenció Social i Antropologia Aplicada a nivell de grau i postgrau. Participa activament a conferències, tallers i seminaris acadèmics i polítics. És també experta i formadora en metodologia qualitativa i gestió de CAQDAS. 
Department of Social and Cultural Anthropology
Ctra. Cerdanyola s/n 08193 Bellaterra
Office B9-215
+34 93 5811239
https://orcid.org/0000-0001-9582-7294
https://portalrecerca.uab.cat/en/persons/laia-narciso-pedro-2
Actualment està involucrada en diferents projectes d'intervenció social i anàlisi de polítiques públiques aplicant una perspectiva socioantropològica, principalment als camps de la desigualtat social, infància/joventut, minories i estudis de gènere. Antropóloga y educadora social. Laia Narciso es Doctora en Antropología Social y Cultural (2018), Master en Antropología Social (2013) y Master en Migraciones Contemporáneas (2012) por la Universidad Autónoma de Barcelona. Actualmente, profesora asociada al Departamento de Antropología Social y Cultural de la UAB e investigadora del Centro de Estudios e Investigación en Migraciones (CER-M)– Grupo EMIGRA y coordinadora del área de infancia y juventud de la entidad "Europa Sense Murs". Ha participado en proyectos competitivos internacionales y nacionales en el ámbito de la juventud, las minorías y la desigualdad social y educativa. Fue miembro del proyecto "Reducing Early School Leaving in the EU" (RESL.eu SSH 2012-1, 320223) en el cual realizó su tesis doctoral centrada en desvelar las condiciones de incorporación social de los hijos de inmigrantes negros africanos en Cataluña desde un enfoque interseccional y etnográfico. Su amplia experiencia como docente en estudios superiores incluye Introducción a la Antropología Social, Antropología del Género e Intervención Social y Antropología Aplicada, a nivel de grado y posgrado. Participa activamente en conferencias, talleres y seminarios académicos y políticos. También es experta y formadora en metodología cualitativa y gestión de CAQDAS. Actualmente está involucrada en distintos proyectos de intervención social y análisis de políticas públicas aplicando una perspectiva socio-antropológica, principalmente en los campos de la desigualdad social, infancia/juventud, minorías y estudios de género. nthropologist and social educator. Laia Narciso holds a PhD (2018), a MSc (2013) in Social Anthropology and a MA (2012) in Migration studies (Universitat Autònoma de Barcelona, Spain). She is a lecturer in Social Anthropology at the UAB and a researcher of the Centre for Migration Studies – EMIGRA, UAB. She has participated in several competitive international and national projects in the field of youth, minorities and social and educational in/equality. She was a member of the project "Reducing Early School Leaving in the EU" (RESL.eu SSH 2012-1, 320223) where she carried out her dissertation focused on unveiling the conditions of social incorporation of the children of Black African immigrants to Catalonia from an intersectional and ethnographic approach. Her teaching experience includes Gender Anthropology, Anthropology and public policies and Anthropology of Education at undergraduate and graduate levels and actively participates in academic and policy conferences, workshops and seminars. She is also an expert methodologist and trainer in qualitative research and CAQDAS management. She is currently involved in several projects in the areas of public policy analysis, minorities and gender studies, children/youth and in/equality.