1.- CARTOGRAFIA DE BRIÒFITS. PENÍNSULA IBÈRICA I ILLES BALEARS
Principal investigators: Montserrat Brugués & Rosa M. Cros
Supported by: Institut d'Estudis Catalans
Start date: 2009
​
​
This project aims at prepearing distribution maps of bryophyte species reported from the Iberian Peninsula and the Balearic Islands. The information is accessible by Internet by means of a virtual application that shows on the map the distribution of the searched taxon plotted on 10 x 10 km UTM squares. In addition to the distribution map for the taxon, other data such as distribution per province, ecology, threatened categories, observations and drawings are also provided, as well as the author's map and the latest update.
Authors of the maps would be grateful to be cited, if applicable, as an electronic resource in the following way: Map authors. Year of consultation. Cartografia de Briòfits. Península Ibèrica i Illes Balears. Electronic resource at http://briofits.iec.cat.
---
2.- BANC DE DADES DE BIODIVERSITAT DE CATALUNYA. BRIÒFITS
Principal investigators: Montserrat Brugués i Elena Ruiz
Supported by: Universitat de Barcelona i Departament de Territori i Sostenibilitat
Start date: 2005
The Data Bank of the Bryophytes of Catalonia is part of the project Biodiversity Data Bank of Catalonia (BDBC), which contains all Catalonian biodiversity information. BrioCat is a compilation of biogeographic information about biodiversity of bryophytes in Catalonia. The record computerization is supplemented by data which include taxonomy, ecology, chorology, phytosociology, etc. when they appear in a publication.
---
3.- ESTUDI DELS BRIÒFITS DEL PARC NATURAL DEL CADÍ-MOIXERÓ
Research team: Llorenç Sáez, Pere Aymerich, Elena Ruiz i Montserrat Brugués
Supported by: Parc Natural del Cadí-Moixeró
Start date: 2016
The aim of this project is to broaden the knowledge of the bryophyte flora present in the Cadí-Moixeró Natural Park. For this reason, since 2016, explorations have been carried out in little-studied areas of this park, that include different environments such as mature forests, rocky environments, calcareous alpine areas, volcanic rocky sites, deciduous forests and riverside forests.
---
4.- EL ATLAS DE LA FLORA DE LOS PIRINEOS. Briófitos
Principal investigators: Marta Infante & Patxi Heras
Research team: Marta Infante, Patxi Heras, Montserrat Brugués, Vincent Hugonnot, David G. Long, Benoît Offerhaus, Gordon Rothero & Elena Ruiz
Supported by: Programa INTERREG V-A España-Francia-Andorra
Start date: 2016
This Atlas allows to consult online the distribution maps of the species of bryophytes present in the Pyrenees. Each map is accompanied by a biological file with information on the habitat, soil, altitude, reproduction strategy, species distribution in the Pyrenees and global distribution.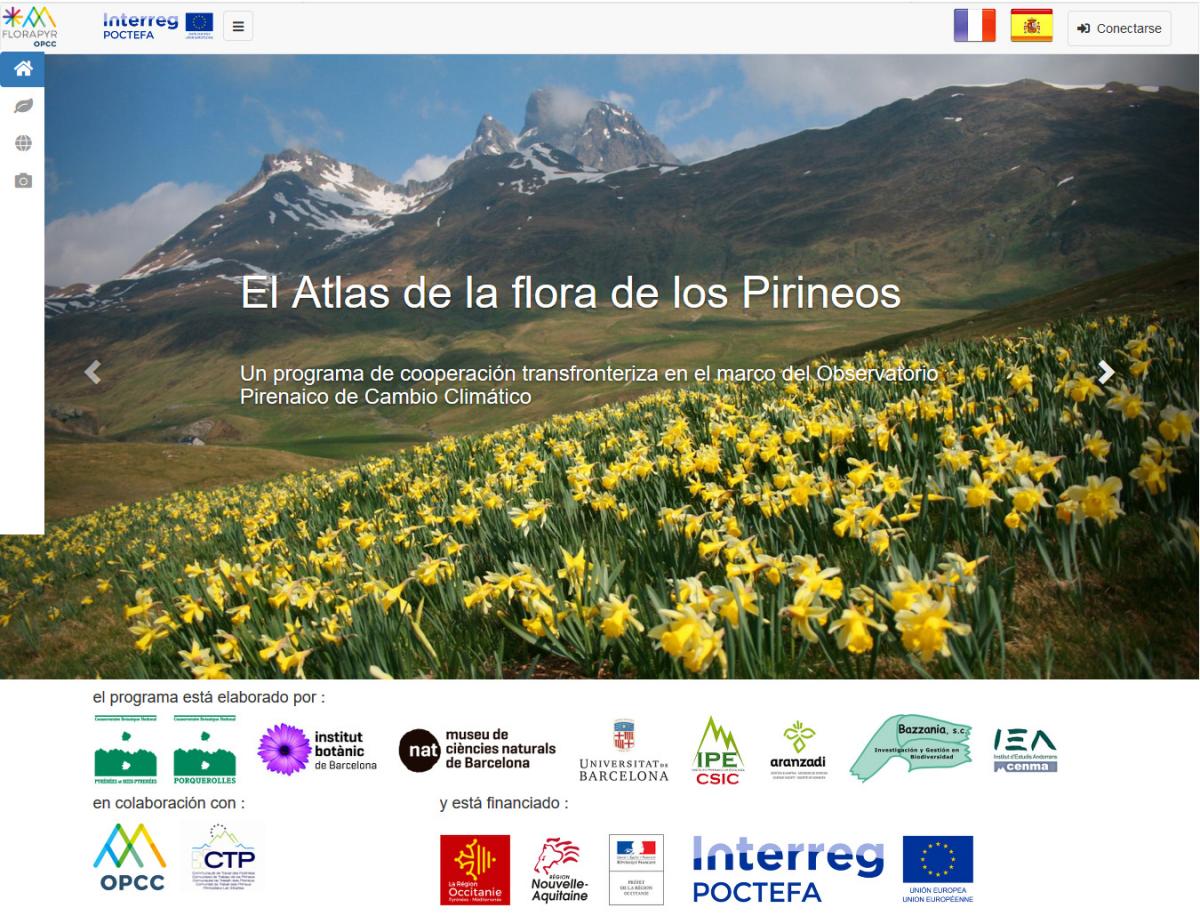 ---