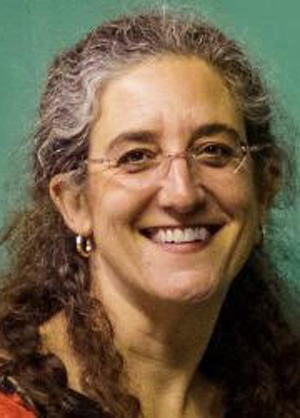 Elaine Gerber
Elaine Gerber is a medical anthropologist and disability studies scholar at Montclair State University in New Jersey (United States) and a former president of the Society for Disability Studies. Prior to joining the faculty at MSU, she served for five years as the Senior Research Associate for the American Foundation for the Blind (AFB) in New York, where she conducted usability testing and other research on audio description.
Through this position, she has been involved with accessible media and developed a long-standing partnership with Bridge Multimedia, serving on their advisory board for a number of education-related projects on audio description.
Dr Gerber has published on the use of audio description in emergency situations for people with difficulty seeing and on the construction and understanding of race in the U.S.. See: "Describing Tragedy: The Information Access Needs of Blind People during Emergency Situations," Human Organization, Volume 68[1]: 73-81, 2009. and "Seeing Isn't Believing: Blindness, Race, and Cultural Literacy," The Senses & Society, 2[1]:27-40, 2007. She received her Ph.D. from the University of California, Los Angeles and her B.A. from the University of Michigan.
Her work broadly examines the intersection between culture and the body. There are both theoretical contributions and practical applications to her work. More about her can be found here