KEYNOTE 1
Web and broadcast: The birth of exciting technologies, by Shadi Abou-Zahra (W3C Web Accessibility Initiative)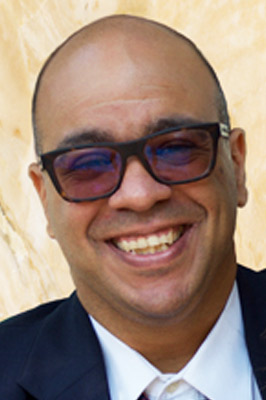 Shadi Abou-Zahra works with the W3C Web Accessibility Initiative (WAI) as the Accessibility Strategy and Technology Specialist. He coordinates accessibility priorities in the W3C Strategy team, as well as international promotion, coordination, and harmonization of web accessibility standards. Shadi also maintains WAI liaisons with key stakeholders including disability, research, and standards organizations, as well as coordinates WAI outreach in Europe, accessibility evaluation techniques, and European-funded projects on accessibility. Prior to joining W3C in 2003, Shadi was a lead web developer and managed the design and implementation of web productions, online community platforms, and online games.
Shadi also worked as a Web Consultant for the International Data Centre (IDC) of the United Nations Comprehensive Nuclear-Test-Ban Treaty Organization (CTBTO), as well as for other international organizations. During his computer science studies, Shadi actively participated in the Austrian student council at the Technical University of Vienna as a representative for students with disabilities, where he advocated for equal opportunities in education and employment.
Abstract
The World Wide Web continues to expand in terms of content and technology. Initially the Web was a rather document-centric format primarily intended for text-based knowledge exchange. Today the Web is a highly dynamic platform involving rich audio and visual media, mobile devices and other ubiquitous computers, real-time communication, immersive environments, electronic payments, and much more. The Web is continuously merging and displacing traditional means of communication, and permeating all aspects of our daily lives. This includes education, employment, research, civic participation, and entertainment. It also includes television, radio, and other forms of broadcast converging onto the Web.
In this evolution of the Web, the World Wide Web Consortium (W3C) is a critical corner stone for the development of open, royalty-free, and consensus-based technical standards. This includes the Media Source Extensions (MSE), Encrypted Media Extensions (EME), Presentation API, Remote Playback API, and the award-winning Timed Text Markup Language (TTML) for captioning. In fact, one of the core missions of the W3C is to ensure accessibility of the Web for people with disabilities. W3C's technical standards include built-in accessibility features to allow the creation of inclusive content for everyone.
Yet what does accessibility mean in the hybrid environment of Web and Broadcast? Many of the user accessibility requirements, such as audio description, captioning, and sign-language are well-known and understood, yet the implementation and delivery in different contexts is not always clear. For example, where and how to display captions in teleconferencing applications involving multiple audio sources, in second-screen applications involving multiple video displays, and in immersive environments involving three-dimensional viewing and listening. Much research and development efforts and being pursued to better understand proven practices in ensuring an optimal accessibility user experience for everyone.
At the same time, it is not all about challenges only. The Web as a platform provides unprecedented opportunities for accessibility and inclusion. Specifically, web technologies allow for customization and personalization of content, as well as more rich and intuitive forms of interaction. For example, TTML allows content authors to control the presentation and placement of captions, as well as users to further customize that presentation to their particular needs and preferences. Also the use of hyperlinks within media content allows users with disability to interact with video and audio more directly and intuitively.
This presentation will explore accessibility in web-based media technologies, including for broadcast, remote participation, and immersive environments. It will highlight some of the key challenges and associated research questions, as well as some of the opportunities for designers and developers to create highly innovative products and services that are accessible and inclusive for everyone.