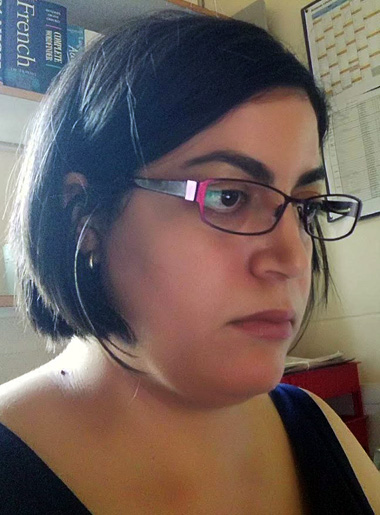 Khadidja Merakchi
Khadidja Merakchi has recently joined the Department of Languages and Intercultural Studies (LINCS) at Heriot Watt University as an assistant professor. She teaches translation and interpreting to undergraduate and postgraduate students. She has previously taught at UCL and at the University of Surrey from where she graduated with a PhD in Translation and Interpreting Studies in 2017.
She has been a lecturer at the University of Algiers since 2007.Together with her colleagues from the University of Algiers; she is currently collaborating with scholars from various universities in Spain, Sweden, UAE, UK, and Qatar to launch an MA in Audiovisual Translation at the University of Algiers.
Khadidja's research interests are: terminological and pedagogical metaphors, popular science discourse, corpus-based and corpus-driven approaches to translation and interpreting studies, CAT tools and terminology management.
She has many publications and has presented at many international conferences.
She is a member of various research and professional bodies, notably CTISS, IATIS, RAAM and EST.
She has also worked as a terminology assistant at the International Maritime Organisation, a UN agency based in London, as a translation project manager, and has been an accredited translator/interpreter since 2011.