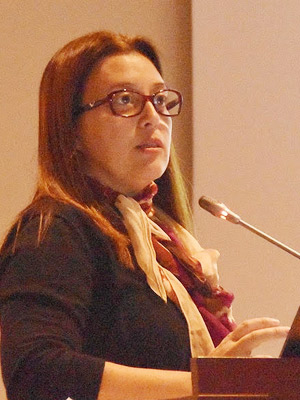 Lucinéa Marcelino Villela
BA in Translation (Universidade Estadual Paulista) and PhD in Communication and Semiotics (Pontifícia Universidade Católica), is Mídia Acessível e Tradução Audiovisual Rearch Group´s coordinator and main researcher. In 2016 she completed her Postdoctoral research at Universitat Autònoma de Barcelona (UAB) on Audiovisual Translation supervised by Anna Matamala. Currently, her research interests are in Audiovisual Translation related to English Teaching and to accessibility.
She has been researching audiovisual resources applied to Brazilian web series, short documentaries and music videos.
She organized two Brazilian books on Audiovisual Translation and Accessibility: "Recursos de acessibilidade aplicados ao ensino superior" and "Acessibilidade audiovisual: produção inclusiva nos contextos acadêmicos, culturais e nas plataformas WEB".