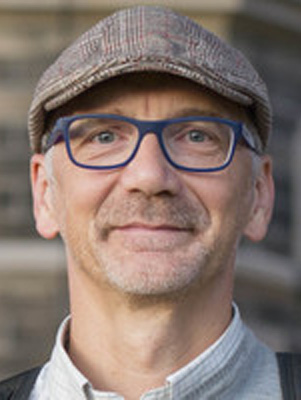 Patrick Zabalbeascoa
Patrick Zabalbeascoa is a Full Professor in Translation Studies at Pompeu Fabra University. He lectures in translation theory and audiovisual translation. He has numerous publications in translation theory, an area where he has developed a model of priorities and restrictions, and proposed alternative approaches to traditional translation "techniques", or shifts, proposing "solutions" as an alternative. Some of his most recent thinking and publications have to do with 'mapping' translation solutions through a system of binary branching, and 'mapping' audiovisual text components on coordinates defined by an audio/visual axis, and a verbal /non-verbal axis.
He has also published several papers on L3 language variation and multilingualism as a translation problem. He has worked on several nationally funded and EU-funded projects and Networks. He directs a Postgraduate Diploma (UPF-BSM) in Audiovisual Translation. He co-directs a Masters Degree (UPF-BSM) in Audiovisual and Literary Translation.
In 2018 he received an honorary award from Spain's National Association of Audiovisual Translators and Adapters (ATRAE) for his career in defending and dignifying their profession as well as research and dissemination of AVT studies.