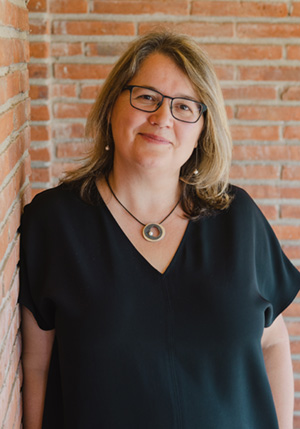 Anna Matamala
Associate Professor, Department of Translation and Interpreting and East Asian Studies at the Universitat Autònoma de Barcelona.
Main researcher of TransMedia Catalonia.
BA in Translation and Interpreting (UAB, 1996), PhD in Applied Linguistics (UPF, 2005)
Research lines: audiovisual translation and accessibility, applied linguistics.
Contact: K-1002, Campus de la UAB, 08193 Bellaterra, Catalonia, Spain.
Telephone number: +34 93 5813360 / anna.matamala (at) uab.cat
Check Portal de Recerca de la UAB, ORCID, Google Scholar, Scopus.