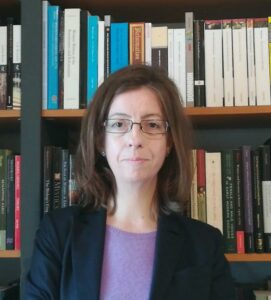 Welcome to my academic website!
Carme Font-Paz is Associate Professor with tenure in the English Department at Universitat Autònoma de Barcelona. She is also an ICREA Academia Fellow.
Since 2019 Dr Font Paz is Director and PI of the Starting Grant project WINK, "Women's Invisible Ink: Trans-Genre Writing and the Gendering of Intellectual Value in Early Modernity", funded by the European Research Council (ERC) @ProjectWink
Her lines of research integrate early modern literature and historiography, gender studies, social history, intellectual history, book history, value theory, religion and mysticism, reception, cognition studies, cultural heritage, and digital humanities.
✨ Why are women underrepresented in the history of ideas?
To understand the genesis and unfolding of this process, my research examines the marginalization of women's intellectual input in the early modern period (1500-1780). Through a process I define as 'textual misogyny', I study ingrained cultural mechanisms of debasing women's work that have led to a non-assimilation of its intellectual and creative value, sustaining an androcentric vision in Western thought. I am interested in both local and comparatist approaches, as well as theoretical aspects of early modern women's intellectual history and socio-economic considerations to early modern textual production. I survey a large variety of texts: from manuscript poetry to political prose, letters, spiritual writing, miscellanies and novels.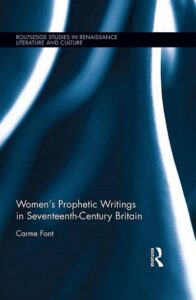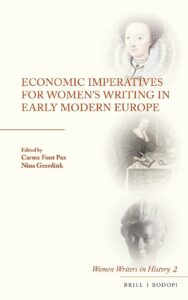 I envisage intellectual recovery in the short and long term: a transformative and synergic action across disciplines that takes stock of the brilliant and important work of feminist theory so far and leaps forward to another level that is already changing the way we count knowledge-ordering systems and women as equal intellectual partners in what I describe as 'epistemic equality'. The research responds to an identifiable 'need to know and change'.
Our research provides a model for intellectual recovery in extant, neglected and lost textualities by women through a qualitative trans-genre methodology in several linguistic contexts that retrieves content, modifying androcentric and binary dynamics of representing valuable thinking which have lingered on to the present time. The research seeks the full integration of women in the systems of knowledge production and transmission.
You are most welcome to contact me, as I am always happy to share my work with students, scholars and the wider public. Let me also cordially invite you to this website for more information about my academic profile and activities to date.
Dr Carme Font-Paz
Associate Professor
(Professora Agregada)
Coordinator of Doctoral Program in English Studies
Departament de Filologia Anglesa i de Germanística
Carme.Font@uab.cat​