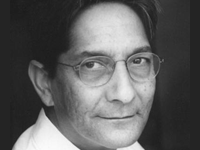 Achmat Dangor  (b. 1948)
Achmat Dangor was born into a Muslim Indian family in Johannesburg in 1948. Besides Johannesburg, this writer of a mixed Dutch and Asian origin has also lived in several small South African towns as well as in New York City. Dangor's dilated professional life includes teaching and working, among others, for Revlon, for the Secretariat of the Drought Forum and for the Nelson Mandela Children's Fund. Dangor is also the founder of the Kagiso Trust. Dangor has published two collections of poetry, a play and five novels. His prose has been awarded national as well as international recognition including the Mofolo Plomer Prize in 1981 and the Herman Charles Bosman Prize in 1997. His novel Bitter Fruit was shortlisted both for the International IMPAC Dublin Literary Award in 2003 and for the Man Booker Prize in 2004.
Waiting for Leila (1981)
Bulldozer (1983)
Majiet (1986)
The Z Town Trilogy (1989)
Voices from Within (1992)
Kafka's Curse (1997)
Bitter Fruit (2001)
Strange Pilgrimages (2013)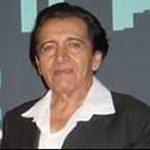 Ahmed Essop (b. 1931 )
"South African short-story writer, novelist, biographer and essayist. Born in India, Essop came to South Africa as a child in 1934. The family settled down in Johannesburg, the city where he has ever lived since then, and his first and most characteristic subject matter. As a professional, Essop was a teacher of English at various schools in and around Johannesburg, but he left the Education Department where he was responsible for Indian Affairs in 1974 after a dispute. When he finally retired he devoted himself to full-time writing. His literary career started with his collection The Hajji and Other Stories (1978) which was widely acclaimed and was awarded the Olive Schreiner Prize in 1979. The main issues that Essop explores in all of his works are human relationships distorted by the intrusion of artificial racial-social categories. His long literary career, however, is not limited to Apartheid times or to his own Indian community, but also deals with the post-Apartheid era and its achievements and shortcomings, and with the live conflicts of all South Africans seen from a South African Indian perspective and values.
The Hajji and Other Stories (1978)
The Visitation (1980)
The Emperor (1984)
Noorjehan and Other Stories (1990)
The King of Hearts and other Stories (1997)
Narcissus and Other Stories (2002)
Suleiman M. Nana. A Biographical and Historical Record of his Life and Times (2002).
The Third Prophecy (2004)
History and Satire in Salman Rushdie's Satanic Verses (2009)
Exile and Other Poems. And a Commentary of a Selection of Verses from the Ruba'iyat of Omar Khayyam (2010)
The Universe and Other Essays (2010)
The Garden of Shahrazad and Other Poems (2011)
The Moors in the Plays by Shakespeare (2011)
Aziz Hassim (1935-2013)
Born and raised in Durban's Casbah, Aziz Hassim lived through the worst years of Apartheid, suffering economic hardship as well as discrimination. Beyond the sense of community and multiracialism, life in the Casbah was coloured by gangsterism, gambling, business and politics, which had an enormous influence on him and his future novels. Hassim had very basic schooling and had to start work at an early age to support his family. He worked as an accountant and only started writing novels at the age of 68. His first novel, The Lotus People (2002) traces the history of three generations of outh African Indians. In 2009 he published his second novel, Revenge of Kali, which takes place in Durban's Warwick Triangle in the 1960's and 70's. Hassim was never afraid to criticise any form of injustice even though this earned him accusations of ethnic disloyalty. The Lotus People describes what the Apartheid regime did to the Indian community, while Revenge of Kali is about what the Indians did to themselves.
The Lotus People (2002)
Revenge of Kali (2009)
The Agony of Valliamma (2011)
The Song of Shoba (incomplete)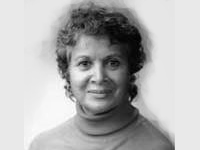 Farida Karodia
Farida Karodia was born in the eastern Cape province in South Africa. She taught in Johannesburg, Zambia and Swaziland before emigrating to Canada in 1969, where she spent twenty-six years. There she began to write.  After first writing several radio plays for radio dramas for the Canadian Broadcasting Corporation, in 1986 she published her first novel, Daughters of the Twilight, which was nominated for the renowned Fawcett Literature Prize in Great Britain.  Later on, Other Secrets (2000) was nominated for the International IMPAC Dublin Literary Award. After the end of the apartheid regime, Farida Karodia returned to her home country. Today she lives in South Africa and Canada
Daughters of the Twilight (1986)
Coming Home and Other Stories (1988)
A Shattering of Silence (1993)
Against an African Sky and Other Stories (1995)
Other Secrets (2000)
Boundaries (2003)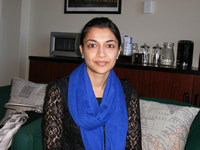 Shubnum Khan
Shubnum Khan was born in 1985 in Durban. Shubnum teaches Creative Writing and Media Studies at the University of KwaZulu Natal. Her first novel Onion Tears was published in 2011 by Penguin.
Renesh Lakhan
Renesh Lakhan was born in the northern KwaZulu town of Dannhauser and spent much of his career teaching at a college. He has been writing for a period of 20 years, in the form of short stories, developed while being a member of the South Africa Writer's Circle. He has a particular interest in the mix of characters in pre-apartheid rural South Africa, and in how their relationships shaped future generations of families. His first novel, The Puppeteers was published in 2006 by Davidphilips, New Africa Books.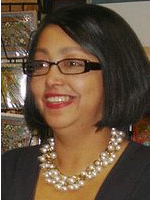 Dr. Rozena Maart
Dr. Rozena Maart is a writer, poet, professor and trained psychoanalyst, recognized for her writing and for her work opposing apartheid and violence against women. In 1987, when she was 24, Rozena was nominated for the "Woman of the Year" award hosted in Johannesburg for her work opposing violence against women and for starting, with four women, the first Black feminist organization in Cape Town, Women Against Repression (WAR). She moved to Canada in 1989. At present she is the Director of the Centre for Critical Research on Race and Identity [CCRRI] at the University of Kwa Zulu Natal [UKZN], sharing her time between South Africa and Guelph (Canada).

Talk About It! (1990)
Rosa's District Six (1992)
The Writing Circle (2007)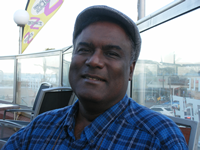 Deena Padayachee
Deena Padayachee was born in Durban in 1953 and works as a medical doctor in Phoenix, Durban. His first short story was about the destruction of Mahatma Gandhi's home in Inanda in 1985, a calamity which he witnessed. The story titled "The Visitor", was published in various literary journals and has been translated into Tamil and Hindi and published in India. In 1987 his poems were published in a volume called A Voice from the Cauldron. Padayachee's collection of short stories What's Love Got to Do With It? was published in 1992. He was the first winner of the Nadine Gordimer Prize (Congress of South African Writers) in 1991. In 1994 he became the only medical doctor to have won the Olive Schreiner Prize (English Academy of Southern Africa).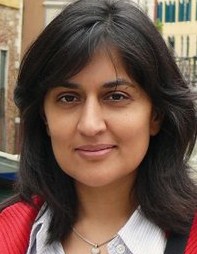 Shamim Sarif
Shamim Sarif was born in 1969 in England, UK. Her debut novel, The World Unseen (2001), explores her South Asian and South African heritage and it was awarded the Pendleton May First Novel Award and the Betty Trask Award. Set in the 1950s, against the backdrop of the South African apartheid system, The World Unseen relates the story of Amina and Myriam, two Indian women whose lives act as a stage where race, gender and sexuality are examined. The World Unseen was made into a film in 2007 and it won the South African Film & TV Awards as both Best Director and Best Screenplay in 2009. She lives in London with her wife, Hanan Kattan, and two sons. Shamim Sarif is a multifaceted artist; her work includes novels, short stories, music lyrics, scripts for children's TV series, films and music videos.
Other works:
Despite the Falling Snow (2004)
I Can't Think Straight (2010)
Wrote the Book, Made the Movie, Raised the Kids, Now the Blog (2010)