PAC-UK is the largest independent Adoption Support Agency in the UK, supporting over 5,000 individuals and families (and professionals) affected by adoption and permanency each year. PAC-UK has over 30 years' of specialist experience and was rated as 'Outstanding' in all areas at their most recent Ofsted inspection.
PAC-UK brings together a multi-disciplinary team of more than 100 staff and volunteers with an extensive range of skills and expertise in working therapeutically with children, adoptive families, other permanent carers, adopted adults and birth parents. Particularly relevant for this project, is PAC-UK's expertise in training professionals (including teachers and education professionals) on the effects of trauma and the implementation of strategies to support vulnerable children in schools, which includes in-person training and e-Learning activities.
In December 2018, PAC-UK joined Family Action. Family Action transforms lives by providing practical, emotional and financial support to those who are experiencing poverty, disadvantage and social isolation across the UK. Family Action have been building stronger families since 1869 – today working with over 60,000 families a year in over 200 community-based services, as well as supporting thousands more through national programmes and grants programmes.
Website: www.pac-uk.org | Twitter: @PACUKadoption | Facebook: PAC-UK | YouTube: PACAdoptionSupport
____________________

Jo Mitchell – PAC-UK National Service Lead. Jo is an experienced Child & Family Therapist and Social Worker who joined PAC-UK in 2016. Jo has also previously been a Head of Service (PAC-UK Child & Family Service North) and Adoption Manager. Jo holds a PGCert in Psychotherapeutic Counselling and has also trained as an EMDR Practitioner. Jo has completed further training in Developmental Dyadic Psychotherapy (DDP) with Dan Hughes, Dissociation with the International Society for the Study of Trauma and Dissociation, Theraplay© and MIM (Marschak Interaction Method) assessments as well as Systemic Family Therapy and NVR (Non Violent Resistance). Jo has been the National Lead for the DfE in developing a regional and national Child to Parent Violence Service. Jo has trained as a Parent Adviser delivering the Enhancing Adoptive Parenting Programme (EAP) as well as training professionals in EAP. Jo is a qualified Practice Teacher and NQSW Mentor/Supervisor. Jo enjoys working collaboratively with parents and extending support to include external and significant people important to the family. This has led to extensive work in schools where Jo has worked for several years with teaching and non-teaching staff to educate in attachment and developmental trauma theory as well as looking at creative ways to enhance the school experience for adopted children.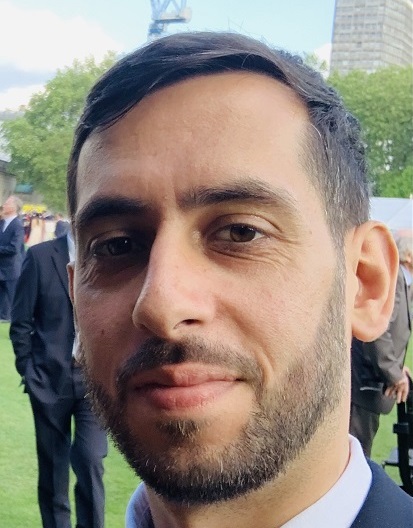 Leon Elias – PAC-UK National Operational Lead. Since joining PAC-UK in 2011 Leon has worked in a variety of management roles. Based at our Family Action Head Office in London, Leon is part of our Senior Leadership Team, supporting our National Service Lead, National Strategic Lead and National Clinical Lead. Leon works across all PAC-UK services and projects, and is responsible for developing and maintaining PAC-UK systems (including data, monitoring, reporting and evaluation). He also manages our PAC-UK website and social media platforms. Prior to joining PAC-UK Leon worked for a sports development charity supporting young adults across Islington, Haringey and Hackney who were not in education, employment or training. Leon has a BA (Hons) Business Administration degree, and has previously worked in consultancy roles for other charitable organisations and businesses.
Frank Forman – Family Action Operational Manager. Frank has been delivering Behaviour Outreach Support Services (BOSS) in Lincolnshire, England, supporting over 350 schools since 2018. Franks Lincolnshire BOSS service has been working with children seen as being at risk of being excluded from school and supporting schools to develop relational/ trauma informed approaches. Frank has worked for over 20 years in SEND education as a therapist, a teacher and a school leader. Frank has developed projects supporting employment opportunities and set up a Care Farm/ Alternative Education Provision in 2016.
____________________