The project is led by the AFIN team, based at the Autonomous University of Barcelona (UAB). AFIN is an interdisciplinary and interuniversity research group and outreach centre integrated by highly experienced professionals from social sciences, humanities and health sciences. Through qualitative and quantitative methodological with an ethnographic approach, AFIN is dedicated to the study of human reproduction and inequality as it relates to age, sex, gender, racial or ethnic origin, religious or other convictions, medical conditions, nationality, and the intersection of these aspects. Since its foundation in 2004, AFIN has been driven by a clear commitment to ensuring that its research findings reach the people and communities most concerned with and affected by them.
____________________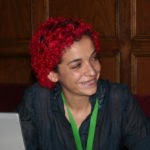 Beatriz San Román (Social Psychology, PhD) is the coordinator of BRIGHTER FUTURE. She is a lecturer at the Universitat Autònoma de Barcelona. Her research interests involve family diversity and reproductive strategies, including adoption, assisted reproduction and surrogacy. She is a member of AFIN Research Group and General Coordinator of AFIN Outreach Centre. She is also the co-editor of AFIN, a free publication that aims to disseminate research findings to a broad audience.
Chandra Kala Clemente Martínez is an Anthropologist and PhD. Candidate in Social and Cultural Anthropology. Her research examines origins in transnational adoption, paying special attention to the experiences of searches and reunions in adoptions between Spain and Nepal. It analyses adoptees' and adoptive families' interest in 'origins' and perceptions, motivations, challenges and the results of 'return journeys, as well as the experiences of first families in relation to their children's return. Altogether, her research explores connections and disconnections between adoptive and first families.
Aida Urrea Monclús is Assistant Professor and Serra Hunter Fellow in the Faculty of Science Education of the Autonomous University of Barcelona. Her research deals with the promotion of children's rights in both the educational system and the child protection system, considering children's rights knowledge as a mechanism of self-regulation and self-protection for children and adolescents. Since 2011 she has been actively participating in research partnerships with UNICEF to incorporate the UNCRC in schools. Also, she participates in several researches focused on developing resources to improve parenting skills in family reunification processes and to facilitate the participation of young people in care and care leavers in research.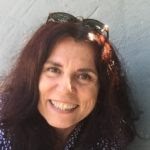 Diana Marre (Social Anthropology, PhD) is Associate Professor at the Universitat Autònoma de Barcelona. Her areas of specialization are human reproduction, gender, motherhood and mothering, childhood and youth in Spain. She is the author and co-author of several articles, chapters and books. She has been PI of several R&D research projects on Third-Party Reproduction (Transnational Adoption, New Reproductive Technologies and Surrogacy). She is currently the Director of the AFIN Research Group and AFIN Outreach Centre She is one of the ICREA Academia awardees, which will enable her to focus intensively in her research career for the upcoming five years.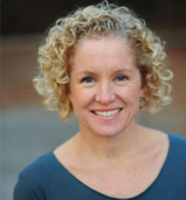 Lynne McIntyre is the project manager for BRIGHTER FUTURE. She has extensive experience managing grant-funded projects, including at the U.S. National Institutes of Health, The Catholic University of America (CUA) and Mary's Center in Washington, D.C. Lynne is also a doctoral student in Social and Cultural Anthropology at the Autonomous University of Barcelona (UAB). Her research focuses on the use of ritual in perinatal losses such as miscarriage, stillbirth and neonatal death.