Dr. Elham Shojaei received the extraordinary doctoral award 2023 at the UAB Doctoral School. Congratulations!!
New project granted to HPC4EAS PhD candidate at CESGA.
For access to the resources of the Spanish Supercomputing Network (RES), the objectives of the project, reasons for the need for the activities and efficiency are analyzed. The researchers present their projects, which are evaluated by the Executive Commission of the BSC-CNS (http://www.bsc.es/RES).
In this third call, the RES has allocated resources for data services for the 2023-2027 period, specifically 2.14 PB for 2023; 2.91 PB for 2024; 3.61 PB for 2025, 1.30 PB for 2026 and 1.10 PB for 2027. Additionally, virtual machines and 1M CPU hours have been allocated to contribute to the exploitation of stored data.
PhD student Edixon Parraga (HPC4EAS member) with the project Modeling the file Input/Output behavior of parallel scientific applications and Machine Learning/Deep Learning in HPC systems has been granted with the following TB from 2023 onwards Project: 95, 130, 185, 185, 185 Backup: 5, 10, 15, 15, 15 and 50,000 hours of computing per year at CESGA.
New professors.
Our congratulations to the new professors in the ACSO department: Porfidio Hernández, Ana Cortés, Dolores Rexachs!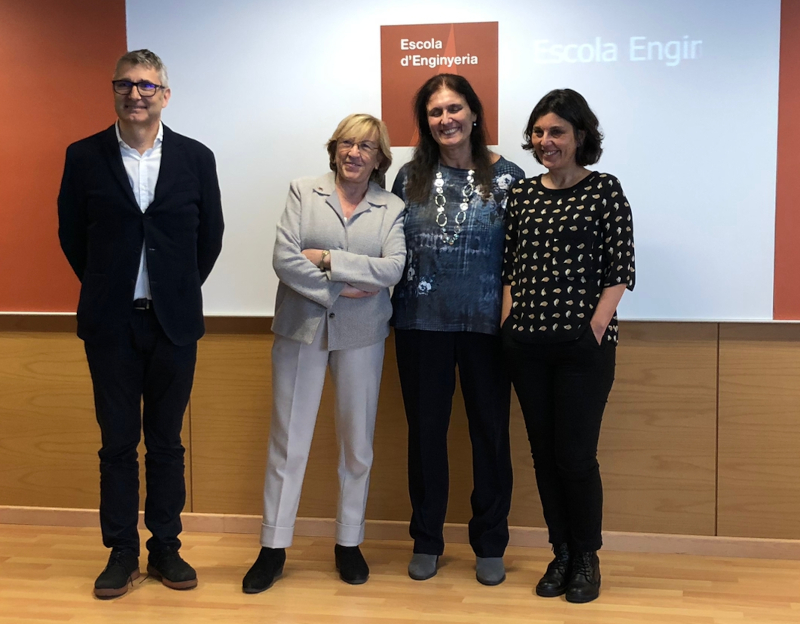 New PhD at HPC4EAS!
Betzabeth del Carmen León Otero. Gestión del Almacenamiento para Tolerancia a Fallos en Computación de Altas Prestaciones.
Congratulations!
4YFN Participation.
Interesting opportunities at 4YFN for alliances and networking. Meeting with colleagues and finding new friends. And now… for #MWC24!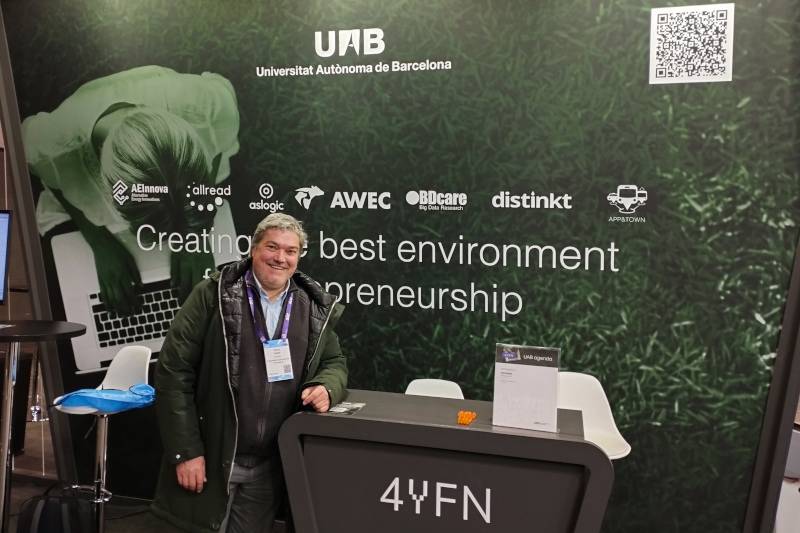 8 new PhD candidates (2022/23)!
The research group has incorporated 8 new doctoral candidates (2022/2023):
Candelaria Álvarez
Gerard Enrique
Ramona Galeano
Antonio González
Moshen Hallaj
María Harita
José Rivas
Mariela Rodriguez
Congratulations!
HPC4EAS is Research Group of the Generalitat de Catalunya with register number 2021 SGR 00128.
El grup "Computació d'Altes Prestacions per a Aplicacions Eficients i Simulació (High Performance Computing for Efficient Applications & Simulation)", és Grup de Recerca de la Generalitat de Catalunya amb número d'expedient 2021 SGR 00128 coordinat pel Doctor Remo Suppi Boldrito, de la Universitat Autònoma De Barcelona.
The Universidad Nacional de La Plata has invest Dr. Rexachs as 'Honoris Causa' in an Academic Act with the university authorities.
The Universidad Nacional de La Plata has invest Dr. Rexachs as 'Honoris Causa' in an Academic Act with the university authorities.
Alvaro Wong & Remo Suppi  (in UAB team with 13 members from Engineering, Food Safety and  Journalism areas) win  CONTEST/EFSA/AMU/2020/01,
They will participate in the award ceremony that will take place on Friday 19 th March 2021. The ceremony will take place online where the team and solution will be presented. During the award ceremony, the final ranking among the top five solutions will be disclosed.
Alvaro Wong & Remo Suppi have participated (in UAB team with 13 members from Engineering, Food Safety and Journalism areas) in the contest CONTEST/EFSA/AMU/2020/01, "Design of an Artificial Intelligence solution to detect fake news using EFSA's body of scientific opinions to safeguard the credibility of information in EU about food and feed safety"
Congratulations!!
October 19, 2020 & January 26, 2021
March 18, 2020
XI edition of the CAPAP-H Winter Seminar, which will be held at School of Engineering, Campus Bellaterra, Universitat Autònoma de Barcelona, on Feb 6-7 2020. The subject of this year is Reconfigurable computing, FPGAs and unconventional accelerators
Prof. Luque: Keynote Speech at Simul19. Valencia. Spain.
Professor Luque, member of HPC4EAS has been Keynote Speech with What is Simulation of Health Services Providing? conference in the Opening Session at SIMUL 19 organized by IARIA.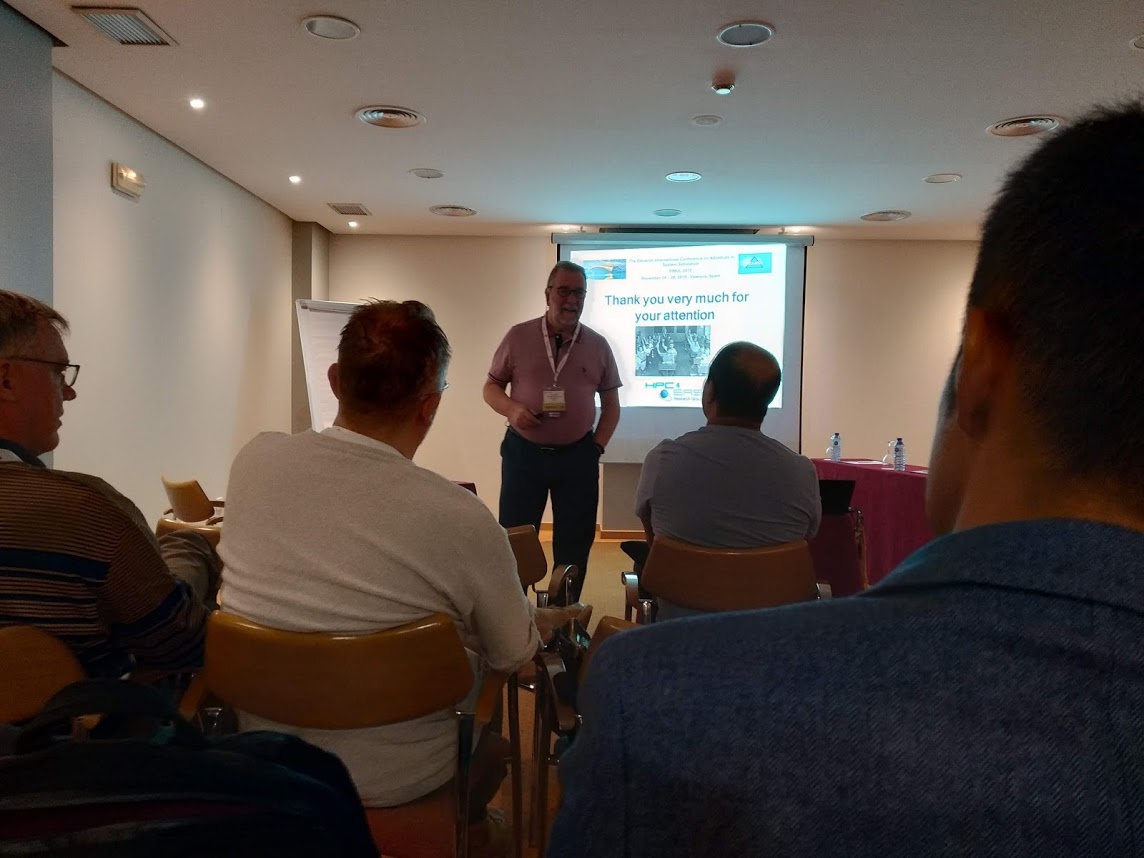 Ph.D Dissertations at Auditorium of Engineering School. UAB. Campus Bellaterra. Spain. November 30, 2018.
Participation of Professors Luque, Rexachs, Suppi, Balladini, Gaudiani, Tissera, Wong at Computer Science Faculty-UNLP doctorate courses program. Universidad Nacional de La Plata. Argentina. September 3-7, 2018. [+]
Doctorate Courses:
1
2
3
8
Següent ›
Últim »