(Aquesta informació només està disponible en anglès)
Universitat Autònoma de Barcelona
The Universitat Autònoma de Barcelona (UAB) is a generalist campus-based University, hosting an overall amount of 36.000 students (2017-18) among graduate, master and doctorate students. The UAB plays a worldwide leading role in scientific research and its wide range of disciplines, in both education and research, indicates its multidisciplinary approach.
The UAB holds a leading position in the most prestigious and influential international university rankings due to the growing impact of its research, the constant improvement of the quality of teaching and the ability to attract international talent: UAB is the second-ranked university in Spain in according to the Times of Higher Education World University Ranking (THE WUR) 2019 and occupying position 145 in the world ranking. The UAB's commitment to internationalisation is reflected in its agreements with universities of all over the world, that potentiates exchanges and joint projects for students, researchers and staff, and with the creation of an International Projects Office (OPI), that brings specialised support to researchers and staff in the preparation of projects and, once granted, in its management and implementation within the institution.
The MIRAS research group was founded in 2009 at the Department of Translation and Interpreting and East Asian Studies. It focuses on the study and training of public service interpreting in Catalonia.
https://www.uab.cat/
https://grupsderecerca.uab.cat/miras/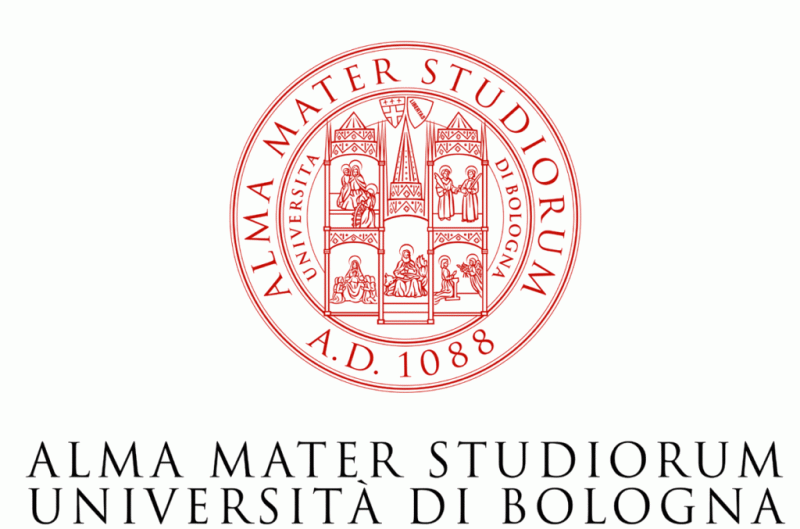 Alma Mater Studiorum – Universita di Bologna
The University of Bologna was founded in 1088 and is considered to be the oldest university in Western Europe. Nowadays, it still remains one of the most important institutions of higher education across Europe with around 86.000 enrolled students, 5 Schools, 32 research departments, 2800 academics and 3000 administrative staff. University of Bologna is a comprehensive Higher Education Institution located in the Emilia-Romagna region, in the centre-north of Italy.
The University of Bologna (Bologna) is one of the European leading universities in the management of international cooperation projects and mobility projects. Bologna is one of the first universities in Europe for participation in the Erasmus+ Programme (for number of incoming and outgoing students). In the last 5 years Bologna has been selected as coordinator and partner in many EU projects. in order to foster internationalization of education through activities such as the creation of joint programmes and modules, the organization of mobility flows, the creation of mobility windows within study programmes and the development of special services for international students. Many Erasmus+ funded projects are financing innovative educational programmes and are closely linked to the needs of the society, as foreseen by the Strategic Plan of the University which foster innovation in research, education and more and more on the Third Mission of the University, namely the close links to the needs of the society, the social responsibility and the social inclusion. Specifically regarding the last year Erasmus+ calls, we have been selected for 7 KA1 EMJMD, 6 KA1 Consortia, 49 KA2 Strategic Partnerships, 1 KA2 Knowledge Alliances project, 22 KA2 Capacity Building projects, 6 KA3 project, 14 Jean Monnet projects, 2 Sport projects. Among the 49 selected, Unibo is coordinating 9 of them.
The Department of Interpreting and Translation of the University of Bologna (DIT) will implement the project though its research group In MedIO PUER(I). Since 2007, the research group has made significant efforts in investigating and raising awareness on CLB.
The Open University
The Open University (OU)was established by Royal Charter on 23 April 1969. We are the leading university for flexible, innovative teaching and world-leading research in the United Kingdom and in 157 countries worldwide. Uniquely placed to understand the needs of part-time students, combinin their learning while earning, our innovative, award-winning distance teaching credentials have seen over 2 million students receive an education, otherwise denied to them at campus-based universities. A key part of the OU mission is to provide 'educational for all' and our students are people of all ages and backgrounds. For example: 76% of directly-registered OU students work full or part-time during their studies, 23% of OU UK undergraduates live in the 25% most deprived areas, 34% of new OU undergraduates are under 25.
This project will sit in the Faculty of Arts and Social Sciences (FASS). The Faculty is the largest and most diverse at The Open University, with some 50,000 students studying our modules with excellent completion rates and consistently outstanding student satisfaction ratings. Noted for the strength of our interdisciplinary approaches, our scholars of international standing teach and research a very wide range of topics and themes in specific subject areas, recognized as world class or internationally excellent in the latest Research Excellence Framework (REF) in 2014, and having a direct and profound influence on real-world issues.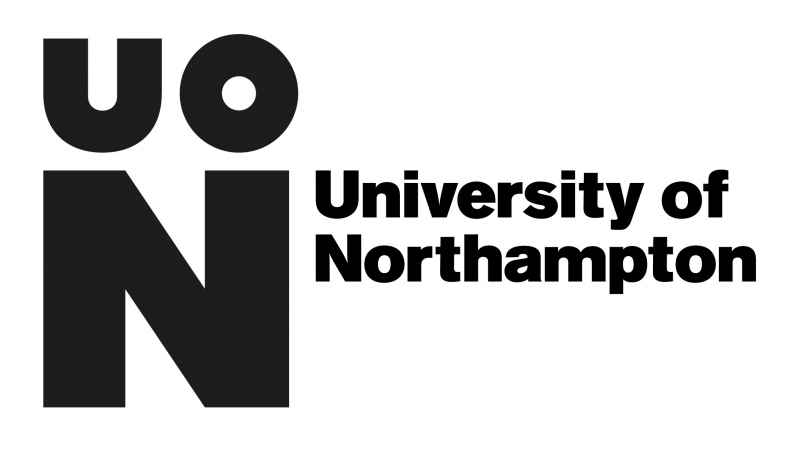 The University of Northampton
The University of Northampton is a higher education institution in the heart of England established in 2005 when it was awarded full university status and research degree awarding powers. It is one of the youngest universities in the UK but already leading the way in adding value to society (social impact). The University is committed to delivering outstanding life-changing opportunities in education, underpinned by a culture of research and social enterprise. In recognition of its commitment to the principles and values of empowering individuals to make positive contributions to society, UON became the first University in the UK to be named an Ashoka-U Changemaker Campus in 2013. UON remains one of only two Universities in the UK to hold this accolade
.
In 2017, UON was ranked Gold in the Teaching Excellence Framework (TEF), praising the quality of student experience. Some other UON achievements include: Social Enterprise Gold Mark (2017), top 50 UK university placing in the Guardian University Guide (2015), Times Higher Education Awards University of the Year (shortlisted, 2013), HEFCE Champions of Change as Outstanding HEI Supporting Social Enterpreneurship (2011).
With more than 13,000 students distributed over four faculties and over 1,000 staff, UON is a major educational and research institution in the heart of England. The University's infrastructure includes a number of specialist research institutes and centres, including the Centre for Psychology and Social Sciences, located within the Faculty of Health and Society.
This project will sit in the Diversity, Community and Identity (DCI) research group located in the newly formed research Centre of Psychology and Social Sciences in the Faculty of Health and Society (FHS). The Centre of Psychology and Social Sciences hosts a community of research collaboration at local, national and international levels and fosters a culture of research that is accessible to all.

Gottfried Wilhelm Leibniz Universitaet Hannover
Founded in 1831, Leibniz Universität Hannover today is study and work place for almost 30.000 students, nearly 3.100 academic employees and more than 300 professors in the natural sciences and engineering, the humanities and social sciences as well in law and economics and it has a focus
on interdisciplinary teaching, research and cooperation projects. Only few universities in Germany provide such a varied range of subjects. LUH is committed to further develop its profile, while attaching particular importance to interdisciplinary teaching and research. At LUH academic teaching is considered to be a unity of knowledge, reflection on the real world and moral responsibility – a synthesis of research guided by insight and application.
The Department of Romance Languages at the Leibniz Universität Hannover has a focus on training the next generation of teachers of Spanish as second language for secondary education. Issues such as multilingualism and multiculturalism are at the core of its values and research interests. Many students have an immigration background. The BA and MA degrees taught in the department include compulsory internships in secondary schools, which allow both students and researchers to be in touch with the current situation of the schools in the Hanover area. The department also has extensive experience in conducting empirical research in secondary schools and in implementing mediation activities as part of the curriculum for teaching foreign languages.

Kaneda Games
Kaneda Games is a company with over 20 years of experience accumulated by employees. The main goal of the company is making high quality video game development for private clients. In recent years Kaneda Games have developed small 2D games or bigger 3D projects, each project developed sets a high degree of technical and artistic knowledge. Depending on the client Kaneda Games can use a variety of technology such as own engine of PC platform or Unity technology for multi platform projects, our expertise allows us to use the most appropriate technology depending of the needs of the client and project.
In recent years we have developed several projects for Public Entities like Catalan Woman Institute (Institut català de la dona), Universitat Autònoma de Barcelona, University of Lleida (Universitat de Lleida); nonprofit organizations like CIPO; or private clients like Indra, Cadmo Conocimiento or Gato Salvaje.
Nowadays, Kaneda Games is composed by five people like programmers and artists, the core of the team are Jorge Arnal Montoya (lead programmer and CEO) and Albert Ramon Lopez (lead artist).