Global Accessibility Awareness Day 2022
Thursday May 19th 2022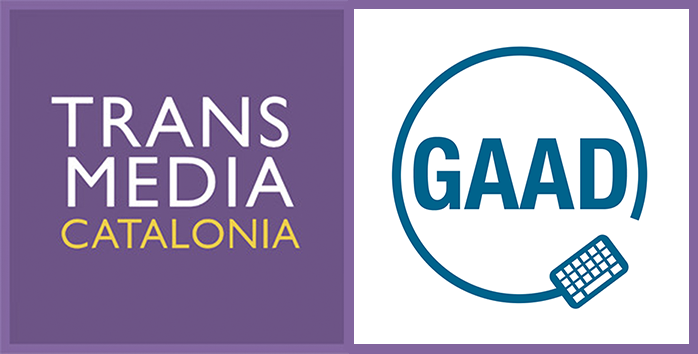 Global Accessibility Awareness Day (GAAD) is an event that is celebrated every year around the world and aims to raise awareness about the importance of digital accessibility in an increasingly diverse and inclusive society, leaving no one behind.
This is the fourth year that TransMedia Catalonia participates in this international initiative. In GAAD 2019, the TransMedia Catalonia opened the doors of its laboratory to the public to demonstrate the different accessibility services and modalities in which the group works. In GAAD 2020, the research group contributed online in the form of a playlist of accessible videos explaining the group's various projects with integrated audio description and captions. In GAAD 2021, we offered an immersive accessibility showcase and launched the stable version of the MAP platform.
In 2022, TransMedia Catalonia celebrated GAAD 2022 with three activities:
1. Open Lab at TransMedia Catalonia: the TransMedia Catalonia research group opened its doors to celebrate the GAAD 2022. Visitors had the chance to discover and participate in some of our on-going studies on media accessibility, led by our predoctoral researchers. They had the chance to use an eye-tracker to help us test Easy Language, get a sneak preview of upcoming video games through their audio described trailers and give your input on a zarzuela audio description.
Where? MRA building, room 020 (ground floor).
When? 19 May, 11.00-14.00.
Who? Open to all.
2. Accessibility training: TMC researchers direct and teach online specialisations courses offered by the Faculty of Translation and Interpreting at UAB. As part of UAB's Fair, Anna Matamala presented the following courses:
Where? Online.
When? 19 May, 15.30-16.00 (English), 16.00-16.30 (Catalan).
Who? Open to all.
3. CROMA visit: TMC has designed the activity "Veure-hi amb les orelles, sentir-hi amb els ulls" (Listening with your ears, seeing with your eyes) as part of the CROMA programme (Fundació Autònoma Solidària). Children in schools in the area surrounding UAB have been working on the co-creation of a 360º video and have learned about accessibility services. On 18 May they visited our research team at the university to show the results from their workshops. We prepared them some activities to continue raising awareness about accessibility.
Where? Faculty of Translation and Interpreting.
When? 18 May.
Who? Only for CROMA participants.