Takuro Iwasa was a visiting researcher at UAB (Universitat Autònoma de Barcelona) in the academic year 2019-2020 and is associate professor at Osaka University of Economics in Japan. He received his PhD in History and Civilization from EUI (European University Institut) in Italy. His research interests focus on the changing European academic images and stereotypes of Japan since the 1970s. He is the author of "German and European Academic Images of Japan: The 'Group Model' and the 'Cultural Importer Model' from the 1970s to the 1990s," in Mutual Perceptions and Images in Japanese-German relations 1860-2010, edited by Sven SAALER, KUDO Akira and TAJIMA Nobuo (Brill, 2017) (pp. 409-424). His principal publications include "Difference and Uniqueness in European Academic Images of Japan" (Studies in Comparative Culture, 2016) (pp.17-27) and "European Dichotomous Paradigms and Japan's Images. 'Self and Other', 'West and East', 'Eurocentrism, and Orientalism" (Studies in Comparative Culture, 2011) (pp.1-12).
takuro2001iwasa@gmail.com
ResearchGate
Orcid
---
Ayumi Takenaka is a sociologist (with a PhD from Columbia University, USA), specialised in the areas of immigration, diasporas, and food studies (especially in Peru). After having taught in the US (at Bryn Mawr College) and the UK (Oxford University and Aston University), she is currently associate professor of Sociology in the College of Global Liberal Arts Studies at Ritsumeikan University, Japan.
---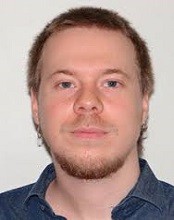 Ferran de Vargas holds a PhD in Translation and Interpreting and East Asian Studies from the Autonomous University of Barcelona (UAB), where he has been an FI Fellow (Generalitat de Catalunya) and has taught Advanced Asian Art and Popular Culture of East Asia. He has done research stays at Kobe University (with a JASSO fellowship from the Government of Japan) and the University of Edinburgh. His line of research is focused on the political history of postwar Japan and the ideological analysis of Japanese cultural productions, especially in the audiovisual field. His publications include: "Radical Subjectivity as a Counter to Japanese Humanist Cinema. Ôshima Nagisa's Nûberu Bâgu," in Persistently Postwar. Media and the Politics of Memory in Japan (2019); "Japan's New Left and New Wave. An Ideology's Perspective as an Alternative to That of National Cinema, Arts 8(1) (2019); "Tira los libros, sal a la calle: el concepto de taishû de Yoshimoto Takaaki y la concepción del cine de Terayam Shûji" Estudios de Asia y África 54(1), 57-81 (2019); and "Throw Away Your Books, Rally in the Streets: The Relationship Between Intellectuals and Masses in Terayama Shoji's Cinema," New Ideas in East Asian Studies, 2 (The University of Edinburgh) (2018).
ferranidus@gmail.com
ResearchGate
Orcid
---
Jordi Serrano-Muñoz is currently a guest researcher at the College of Mexico, assistant professor at the Open University of Catalonia and co-founder and editor of Asiademica: Journal of East Asian Studies. He holds a PhD in humanities from Pompeu Fabra University. Between 2013 and 2015 he received a 'la Caixa' scholarship to complete a research master in literary studies at Leiden University; and he graduated from East Asian studies from the Autonomous University of Barcelona. He also studied at the Human Rights Institute of Catalonia at the School of Liberal Arts of Renmin University, in Beijing. He was also student coordinator and research assistant for the research group Interasia at the Faculty of Translation and Interpreting of the Autonomous University of Barcelona between 2012 and 2013. Among his most relevant publications are: a book chapter on the literature of Tsutsui Yasutaka for the edited work Nuevas aproximaciones a la literatura japonesa [New approaches to Japanese literature] (Bellaterra, spring 2020); an article on how post-Fukushima literature helps us to understand the multiple reactions to the 2011 disaster, published in Education About Asia (winter 2019-2020); and a piece on how individual trauma is articulated as a collective responsibility in the work of Medoruma Shun, published in the Stanford Journal of East Asian Affairs.
jordi.serranom@gmail.com
ResearchGate
Orcid