​
Marc Llovet is a research student at Aichi Prefectural University (Japan) after being awarded a Monbukagakusho scholarship by the Ministry of Education, Culture, Sports, Science and Technology (MEXT) of Japan in 2020. His main research area concerns the Japanese cultural industries and their global impact, with particular interest in the video game industry and the sociocultural aspect of the phenomenon. He graduated in geography at the University of Barcelona in 2014 with the thesis "The Diffusion of Japanese Culture in Catalonia: The Catalan Children of Japan" (in Catalan). In 2017 he received his Master's degree in information studies and interactive media, specializing in game studies, at the Tampere University (Finland), with the thesis "Representations of Japan by the Video Game Industry; The Case of Ôkami from a Japanophile Perspective." During that period, he spent one year at Fukuoka University (Japan) as an exchange student. Among other papers, he has published "The Diffusion of Japanese Culture and its Industries: A Catalan Perspective" (in Catalan) in the review of the Catalan Geographical Society (Treballs de la Societat Catalana de Geografia).
spree.wkt@gmail.com
ResearchGate
Orcid
---

Hyun Joon Rhee is a PhD student on the Cognitive Science and Language (CCiL) PhD programme, an inter-university programme formed by three Catalan universities: the University of Barcelona (Coordinator), the Autonomous University of Barcelona (UAB) and the University of Rovira i Virgili (URV) in Tarragona. Its main line of research is theoretical and applied linguistics. His work is based on a comparative analysis of mirativity in Spanish and Korean.
He is currently a Korean language teacher at the Sejong Institute in Barcelona. The King Sejong Institute, Sejong Hakdang in Korean, is an institution that falls under the Ministry of Culture of South Korea with the aim of promoting the teaching of the Korean language and spreading its culture. The headquarters of the King Sejong Institute is in Seoul and it is present in the five continents with more than 174 centres in 58 countries. There are currently three institutes in Spain: the Korean Cultural Centre in Madrid, the University of Las Palmas de Gran Canaria and the Autonomous University of Barcelona.
yerayrhee@gmail.com
ResearchGate
Orcid
---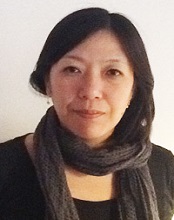 Tomoko Umemoto is an associate professor of Japanese language at the Department of Translation and Interpreting and East Asian Studies, Autonomous University of Barcelona. She is a member of the APJE group (Spanish Association of Japanese Language Teachers) and the REICIT group (Research in Intercultural and Translation Studies). She is jointly responsible for NOKEN Barcelona (JLPT, Japanese-Language Proficiency Test) in UAB. She has taken part in the Programme in Japanese Education, Language and Culture for Japanese language teachers, a project of the Japan Foundation's Sakura Network, at the Japan Foundation Kansai Center, Osaka Japan (2016). She is a PhD student in Translation and Intercultural Studies (UAB). Her PhD title is "Food, Culture and Translation: Panorama of Japanese Fusion Cuisine in Catalonia". Her research areas are: Interculturality, ideology and sociology of translation and interpretation; Culture, thought and interculturality of East Asia, and Language and literature of East Asia. She has an Official Master's degree in Translation, Interpreting and Intercultural Studies (UAB) and a Bachelor's degree in English Language and Literature, specialised in Culture. She teaches on the degrees in Translation and Interpreting, and East Asian Studies (UAB). Her research is focused on the fields of cultural transfer in translation, intercultural studies and Japanese didactics.