04/05/2023
Book Presentacion: Estudios sobre cultura visual japonesa: videojuegos, manga y anime
---
04/05/2023
Jornada de Investigación: Un Enfoque Multidisciplinar a la Tecnicidad, Maternidad y Diseño de Personajes de Anime
---
02/05/2023
Taller: Modern Korean Literature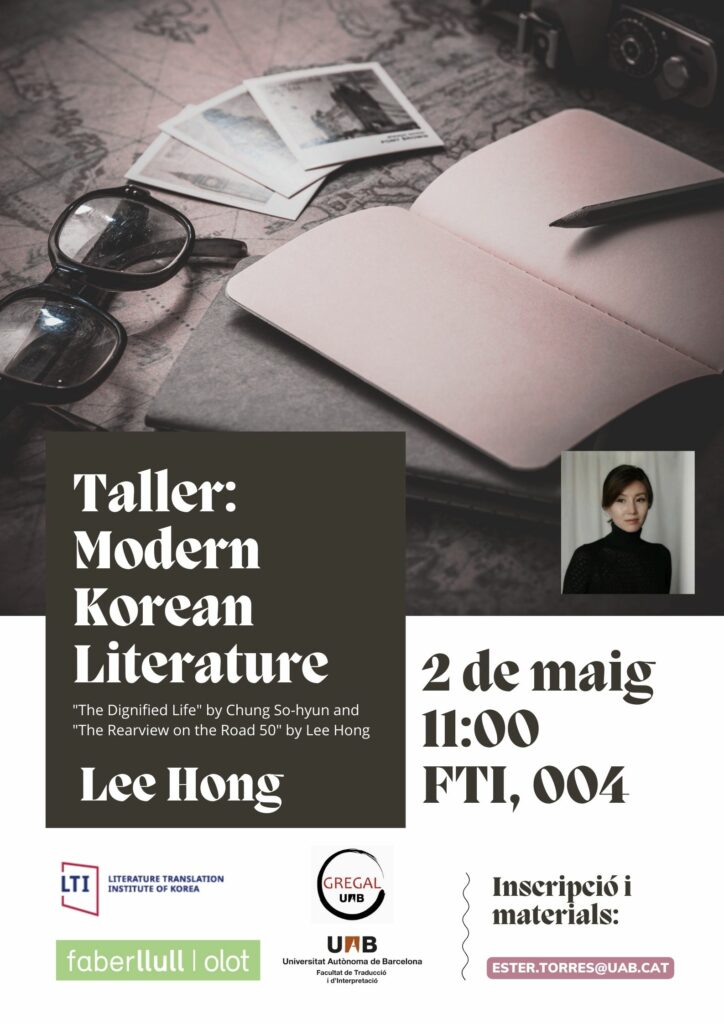 ---
20/03/2023
IV Simposio sobre la mujer en la sociedad japonesa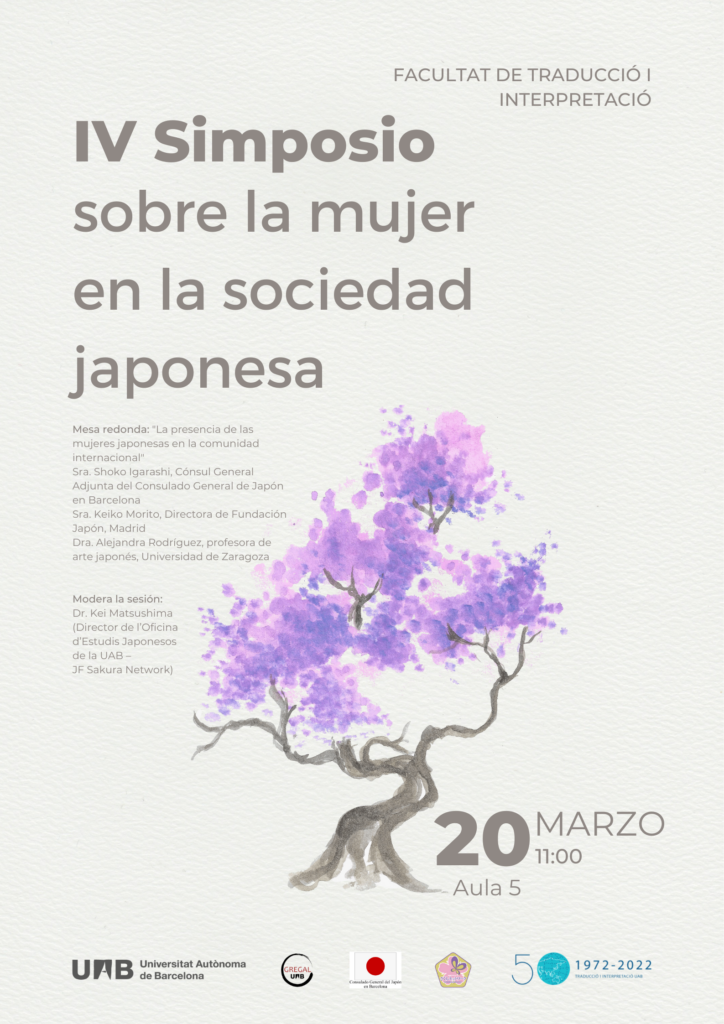 ---
04-05/03/2023
Simposio Documentalista japonesa Haneda Sumiko: perspectivas de género y autoría
---
02/11/2022
Simposio Documentalista japonesa Haneda Sumiko: perspectivas de género y autoría
---
28/03/2022
Simposio: "Género y traducción de la literatura japonesa: de los siglos XIX al XXI"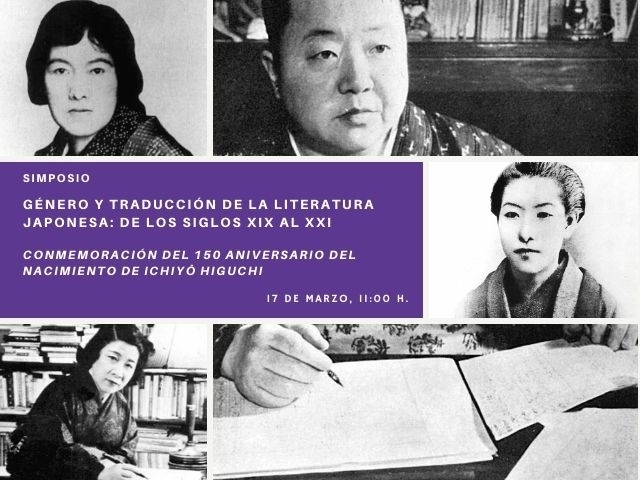 ---
28/09/2021
Jornada internacional de investigación: Cultura Visual Japonesa: Videojuegos, Manga y Anime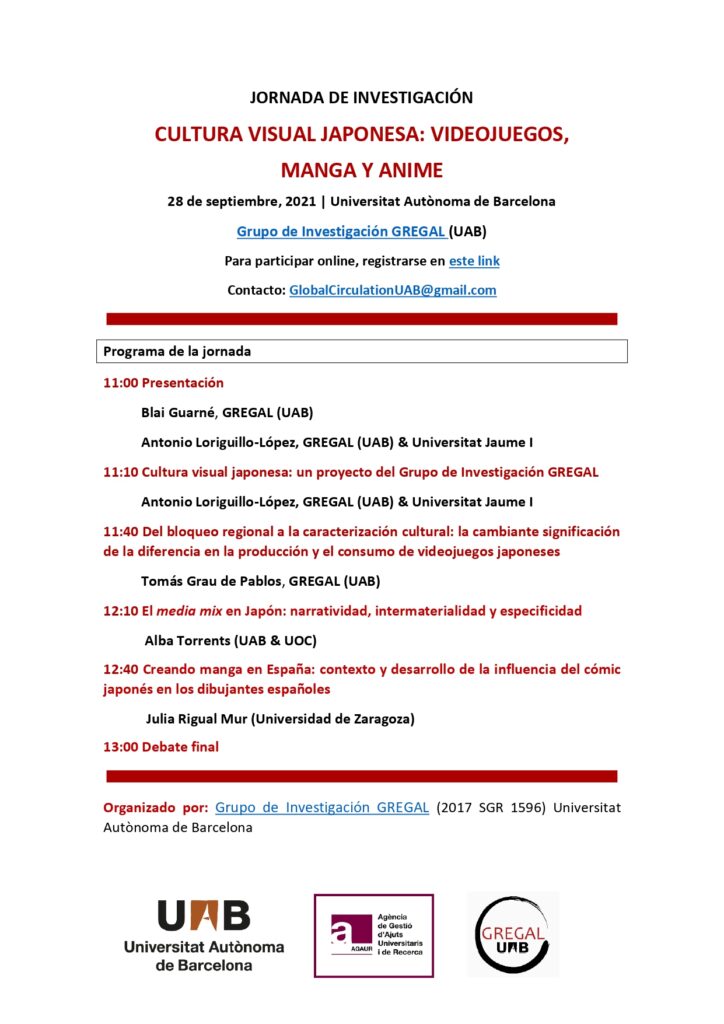 ---
19-20/07/2021
Workshop: Global Circulation of Japanese and Korean Cultural Industries
---
21/01/2020
Simposio "Escritoras, actrices y musas: la mujer en la literatura y el teatro de Japón"
---
08/03/2019
Jornada de investigación: "Mujeres y avance social en Japón"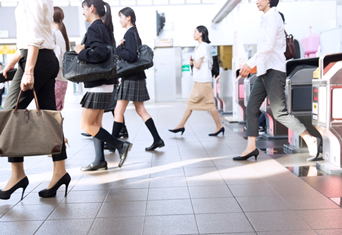 ---
22/02/2019
Jornada internacional de investigación: El impacto cultural del '68 japonès
"Words, violence and the polítics of belonging in the Captivity Epistles of '69", Chris Perkins, University of Edinburgh.
"Ética y estética de la autonegación en el cine de la Nueva Izquierda japonesa", Ferran de Vargas, Universitat Autònoma de Barcelona.
"Radicalising the Japanese Documentary School of Subjectivity in 1968: From Hani to Ogawa", Marcos P. Centeno, Birkbeck University of London.
"Del nansensu a la disidencia. Notas sobre el humor visual en el nuevo cine japonés", Manuel Garin, Universitat Pompeu Fabra.
"Relato fílmico e in-diferencia sexual en Eros + Massacre (Y. Yoshida, 1969)", Lorenzo J. Torres Hortelano, Universidad Rey Juan Carlos.
"In search of alternatives: Futility in Kaneto Shindo's Kokoro", Kenta Kato, Waseda University.
---
20/12/2018
AsiaMedia: Seminario de Corresponsales Españoles en Ásia
---
30/06/2017
Jornada internacional de investigación: El videojuego como Objeto de Investigación: Estado de la Cuestión
---